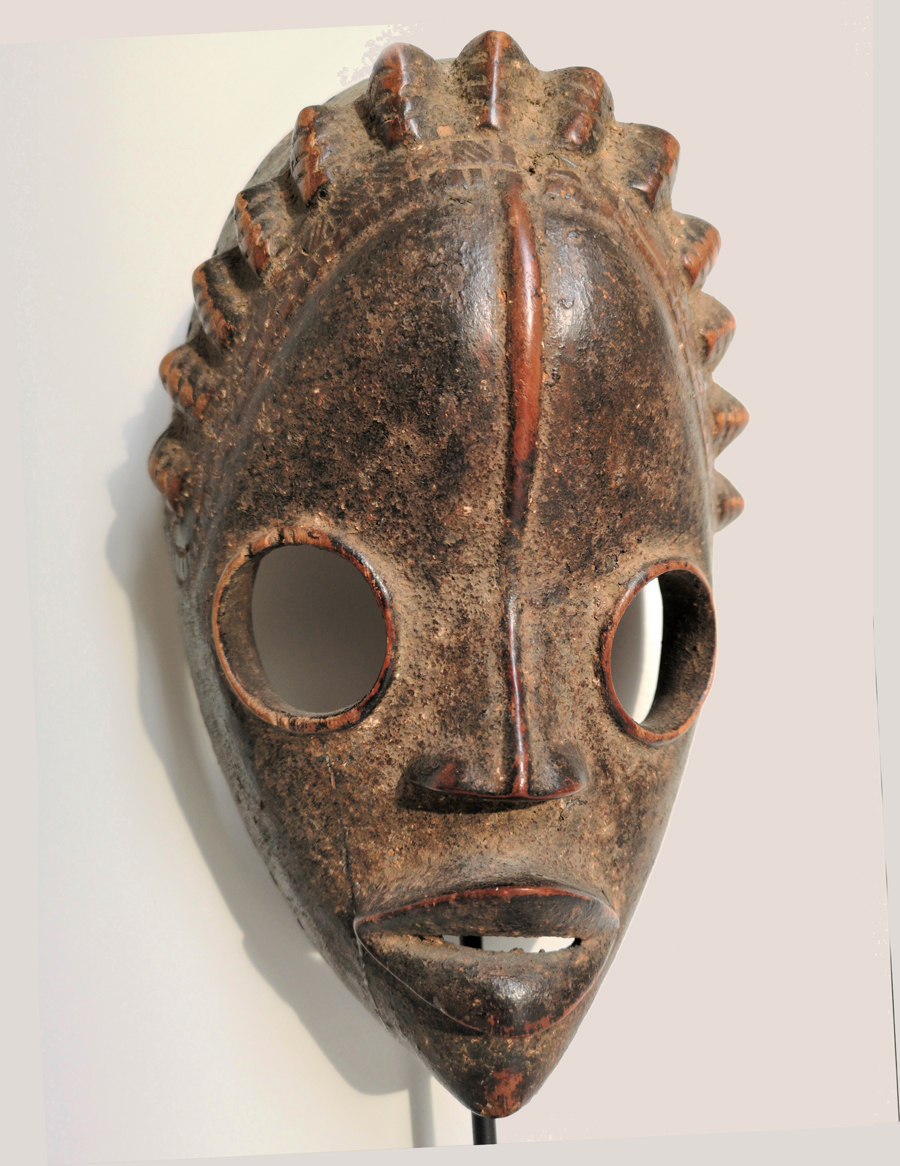 Q: Hi, this is Marc from the Netherlands. I recently bought this Dan runner mask at a local auction house for 200 eur. No provenance. Size 23x13x7cm. It has a small crack.
Very nice shiny patina, looks quite authentic too me. But what does the expert say? Marc, 1638
A: Like most true experts, I know my limitations… especially when asked to authenticate an African mask over the internet. Some of the carvers who specialize in fine reproductions can fool museum curators! Braking all the rules, I will courageously declare this Dan runner mask to be authentic. Look at all three pictures and blow them up as much as you can.
I looked at several of these masks on Google. None of them appeared to be as real as Marc's. Here is one of the descriptions I found. The 350,000 Dan live in the Northwestern Ivory Coast. They are farmers but have a reputation of being fierce warriors, always battling their neighbors; the We, Guro, and Mano. The masks incarnate the supernatural, spiritual force called 'Gle' who lives in the forest. The Gunyege participate in races with the fastest young men of the village. It it believed that the power of the Gle helps its wearer to win. The mask goes to the fastest runner as a trophy.
A+ Warning: this blog is not true provenance.