Venture into the heart of the Costa Rica rainforest with us as we unveil a treasure trove of history and artistry. For the first time, we're thrilled to present a collection of 19 authentic danced Boruca diablito masks. These aren't just any masks; they are a testament to the rich history and revival of the Boruca mask-carving tradition.
🌳 A Revival from the Brink 🌳
In the 1970s and 80s, the art of Boruca mask carving was nearly lost. But, thanks to the indomitable spirit of Ismael Gonzalez, this ancient craft was reborn, infusing life and passion back into the Boruca community. The masks in our collection are a reflection of this early revival period, offering a raw, unfiltered glimpse into the Boruca legacy.
🔥 Your Exclusive Opportunity 🔥
This is your golden chance to own a piece of authentic Boruca heritage. Each mask in our collection tells a story of resilience, culture, and the undying spirit of the Boruca people. Whether you're an art enthusiast, a historian, or someone who cherishes indigenous beauty, this is an opportunity you won't want to miss!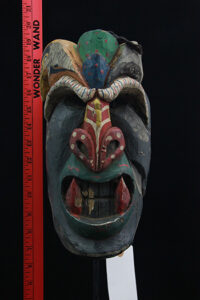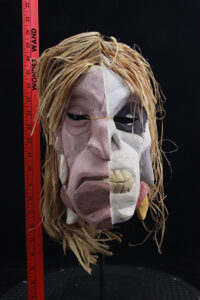 Join us for this special auction and etch your name into the annals of the Boruca legacy. This is more than just an auction; it's a journey through time, art, and culture.