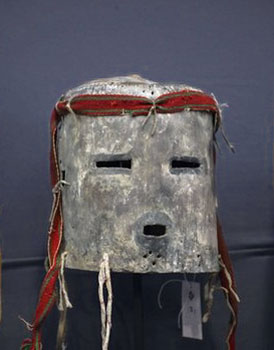 A charity which bought 24 sacred Native American masks at a controversial Paris auction is to return them to the Hopi and Apache tribes in the US. The US-based Annenberg Foundation said it had spent a total of $530,000 at the auction of masks and other artifacts. Go to this link to see more.
http://www.bbc.com/news/world-europe-25331975
I applaud this effort by the Annenberg Foundation. In the defense of collecting masks, I must say that that most of us are sensitive to the wishes of other cultures and we respect their artifacts. One could also argue that we are preserving them in the best possible way.